FREE WEEKLY WEBINAR SERIES FROM 1 WIMPOLE STREET ON HOW WE FACE THE PANDEMIC
The Royal Society of Medicine, which owns and operates 1 Wimpole Street, has developed free weekly webinar series dedicated to give you and healthcare workers on the frontlines regular and easy-to-access updates from healthcare leaders on COVID-19. Chaired by leading experts, these webinars which are hosted twice a week on Tuesdays and Thursdays will discuss different topics and challenges that healthcare workers, leaders and the public are facing, and how they are responding. There have been some extremely interesting insights. The RSM believes these webinars are one of the most beneficial ways they can currently support other businesses, individuals and healthcare workers. They want everyone to be able to access the most up to date information and to stay safe. Join the webinars to keep informed and stay connected with professionals from all healthcare specialties, wherever you are.
Register for your free place at https://www.rsm.ac.uk/resources/rsm-live/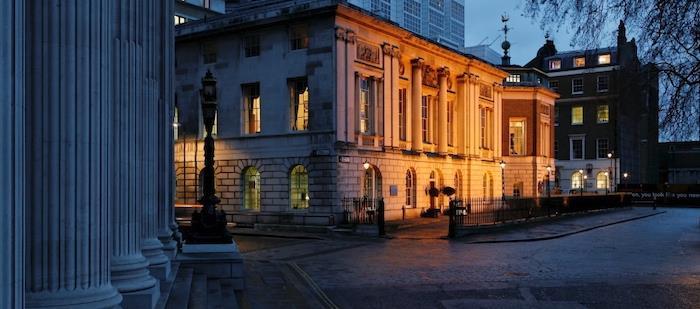 TIPS AND SUGGESTIONS FOR POST COVID-19 VENUE BOOKERS FROM TRINITY HOUSE
---
ZOE TURNER WILL BE SPEAKING AT THE NEXT LVL / PA CLUB DIGITAL SHOWCASE ON WEDNESDAY 27th MAY AT 11am. CLICK HERE TO REGISTER YOUR ATTENDANCE
---
Zoe Turner, Head of Events at heritage venue Trinity House on Tower Hill, offers the following tips for event bookers to clarify with venues (and forward to their clients) - when current group management restrictions are lifted, venue managers will be amongst the first in the event industry to be engaged:
Once current Covid-19 restrictions are partially or fully lifted, there is likely to be on-going angst on the part of corporate and wedding bookers and their clients. To help ease these concerns, we advise that bookers liaise closely with the venue to update delegates on deep-cleaning programmes that have been undertaken by the venue and outline these to reassure clients. This might incorporate assurance of a daily schedule of rigorous cleaning of such items as door handles, bannister/handrails, venue lectern, toilet flush and basin tap/tops etc. As air circulation in a public space will be a major source of on-going worry, be sure to investigate this aspect with venue management i.e. how frequently rooms are aired and whether industrial (anti-bacteria) air purifiers are or have been installed.
Managing the event will inevitably incorporate additional social distancing measures so liaise with the venue and, if necessary, secure (and be prepared to pay for) additional gloved and masked crowd management personnel to ensure that guest arrivals are well spaced. Investigate technology facilitating attendance monitoring using digital/thermal scanning methods and provide attendees with bio-degradable anti-bacteria towelettes and/or mini hand sanitisers on arrival.
Allow for increased guest spacing in venue set-ups, especially theatre-style, and request suitably protected catering service meal presentations that reduce close interaction i.e. gloved and masked staff-supervised buffets (as opposed to silver service dining/trayed drinks service). Ask caterers what measures are in place.
Employ technology to increase virtual real-time delegate/keynote speaker participation to reduce physical attendance – enquire with the venue if this technology is available in-house or if a preferred supplier at preferential rates can be recommended. On departure, direct gloved and masked staff to ensure delegates are well-spaced; it will be especially important that coat and jacket collection/dispensing personnel take additional hygiene measures by wearing gloves and masks and use disinfectants to wipe bench surfaces.
Review your business event insurance liability – most insurance companies will not now insure against Covid-19 but may include extensions to cover non-attendance of key personnel, such as a keynote speaker, due to cancelled flights related to the virus or other 'Communicable Disease'. Trinity House works with Events Insurance Services Ltd – www.events-insurance.co.uk. Most critically, review ongoing attendance engagement strategies and increase digital liaison – one of the most important strategies throughout and post Covid-19 will be regular communication, up-dates and reassurance.
For further information about future events at this beautiful venue contact mark@leadingvenuesoflondon.co.uk