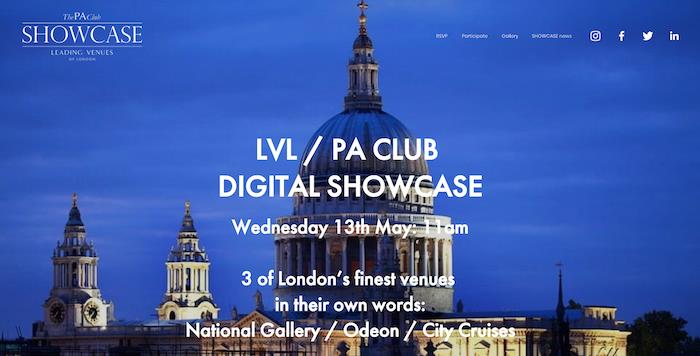 Good morning, I hope you're staying well.
We thought that this might be of interest to you - LVL has got together with three of our venues who are going to present via Zoom on Wednesday next week at 11am. They are the National Gallery, Odeon and City Cruises. They will present their venue in turn for approximately 5-6 minutes with a short Q&A after each.
LVL's Guy Rodger will introduce the session which will last no longer than 40 minutes.
Do let me know if you would like to attend - we are aiming for no more than 25 participants to keep it manageable so it will be a first-come-first-served basis, however we will also be hosting further SHOWCASE's with a great line-up of venues. This will be an opportunity to look forward to the time when events start taking place.
Please RSVP to clifford@leadingvenuesoflondon.co.uk - there is also a little more info at www.venueshowcase.co.uk
I look forward to hearing from you
Clifford Rosen